Thought you might like to see the wheels after their initial polish with wire wool and autosol. I've given them a few more finer polishes since and they just get better and better.
Wife was out when using the dining table!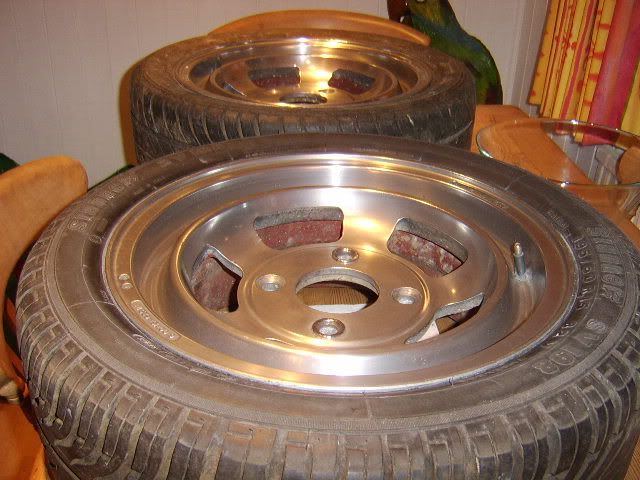 Got a bit of a surprise this morning when I put them back on...
Disc on one side drum on the other! Didn't even notice when I took them off!
Nice new disc dropped spindles on the shopping list!