Went to pick the R4 up on the weekend, some doubts as it was an ebay purchase bought unseen and I've never driven an R4 before. What an awesome drive
I did an hours drive from Hinckley to Stafford for the VW show and then the next day 4 hours back to Devon, never missed a beat, kept at a steady 55-60mph, amazing how many 'new' cars I over took
Here's a picture of her at the Stafford Showground, she came with a load of receipts and has had a load of work carried out by Renospeed. I intend to clean her up and enjoy. I have already cut and polished the bonnet and passenger door, replaced a head light bulb and am cleaing up the wheels for paint:cool:
half the bonnet done...
Wheel number one painted, just the clear lacqer to follow...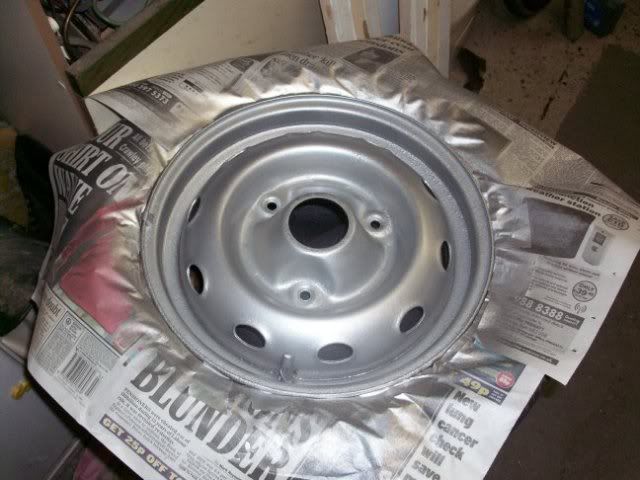 [/QUOTE]
Dar, I'm after one of these badges