Thought it was time to give the van interior a bit of a refit,
it was a bit flappy with doors not opening or closing so........
out with the old
and in with the new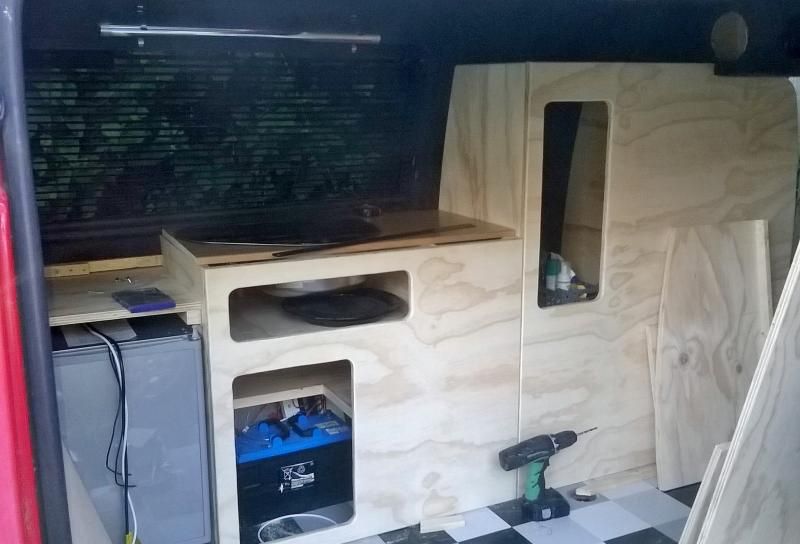 only got 7 days before we need to use it again, nothing like pressure.
openings will have doors eventually, water bottle is on the move not to mention the
cooker & sink combo. the fridge has had the vents upgraded so should chill nicely now.