If I played golf this would of been a good day.
Unfortunately 3 holes in 1 Exhaust is a different matter
]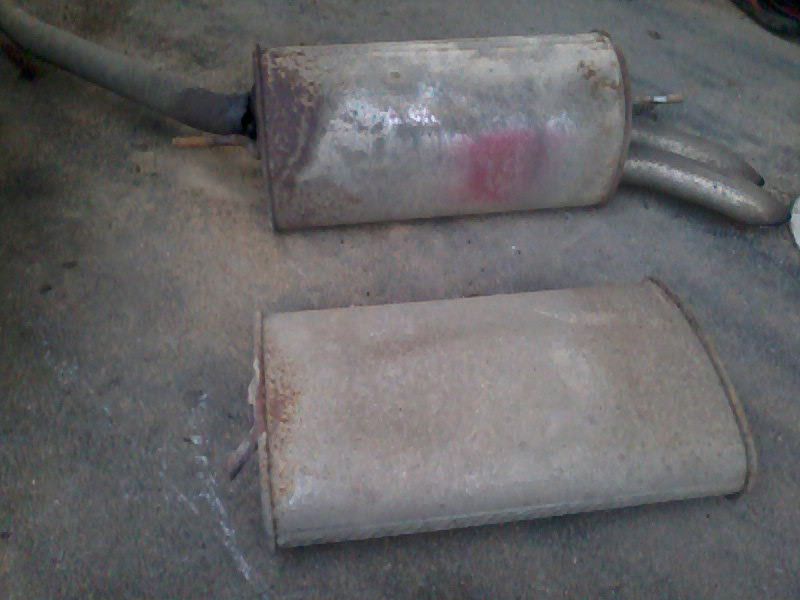 Front of the Middle box was hanging in there just,
Back of the middle box was Not so Lucky and not connected at all
Back of the Rear Box was 2/3rds Blown out on the upper side
I think the rear box was OG as VW AUDI labelled
The Cat pipe Looks like Stainless and came away from the remainder of the Middle without too much issue
was gonna Decat it but as it looks Good to go I'l keep it for now. Might need a new Downpipe Doughnut seal as
also blowing a little
So now with enough removed and the remainder looking ok I need a
Middle & Rear box and 'U'Bolts to reassemble.